Cuisine
A cuisine with the full use of rich sea and veges
Luxurious multi-course meals witha plenty of seasonal local ingredients is the pride of the inn. The theme "eating is healthy", the inn can provide, chefs have been created incorporating the sea and mountain vegetables, meat multi-course, seafood kaiseki, and there is such a special multi-course both are aligned. A variety of dishes that "Only for the Inn", such as Ise shrimp, seasonal sashimi and horse sashimi. Please enjoy "Only for the Inn-dishes", the full amount of beautiful courses for you.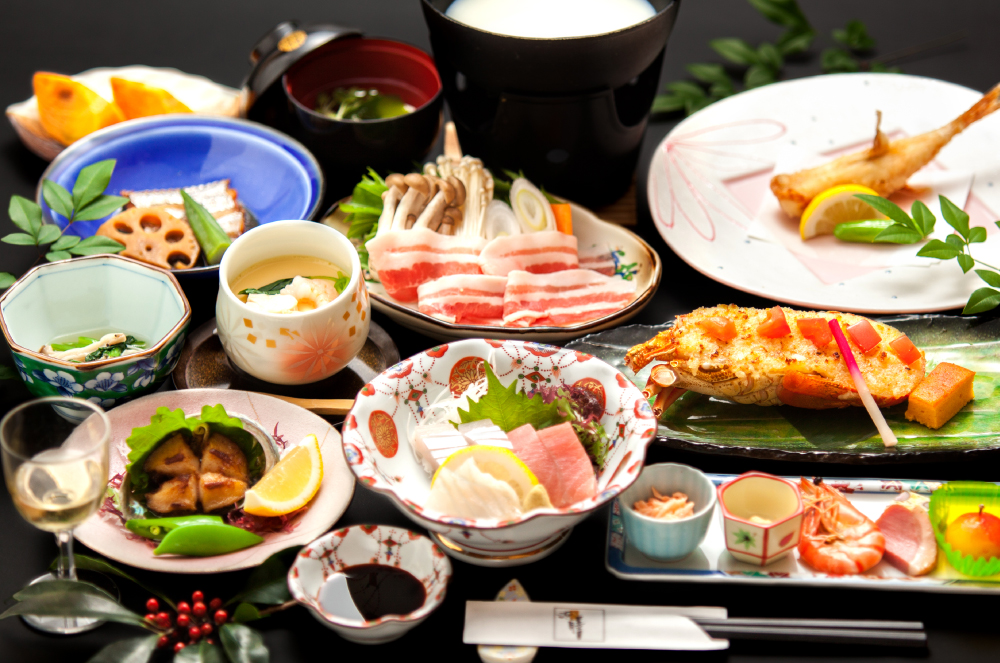 [New] Ise Shrimp, Abalone, black pig with soy milk ShabuKaiseki(Cuisine)
For dinner, a golden bakedIse Shrimp and an abalone with butter grilled, and a black pig soy milk shabu-shabu. Enjoy seasonal kaiseki cuisine of the season for a limited time abalone! ※ You can also change the lobster golden grilled at dinner in the "king crab, Snow crab of the ceramic plate grilled".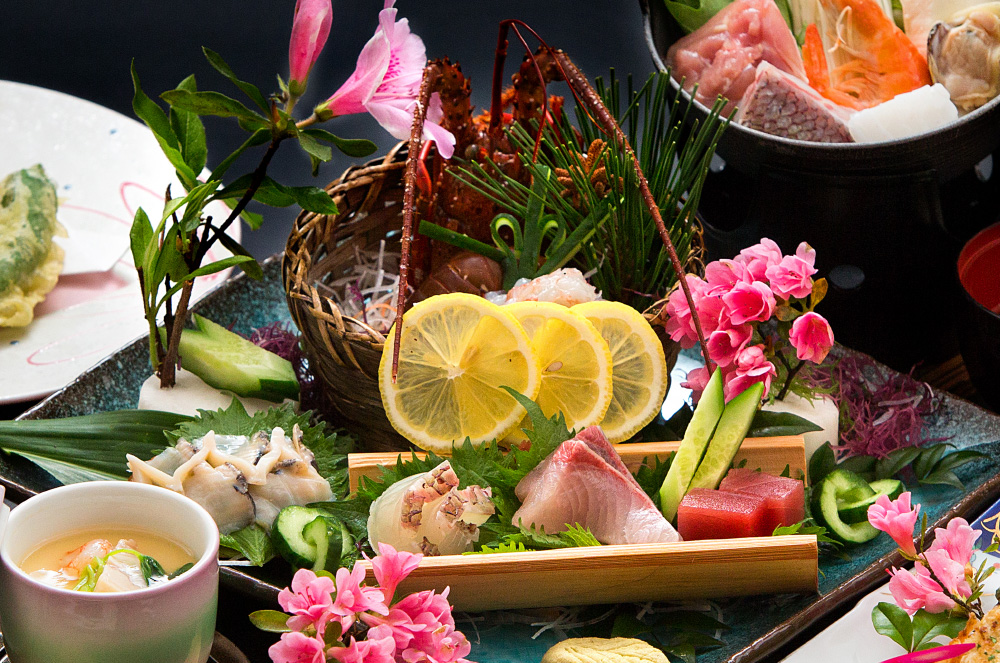 Hamazen special plan with Ise shrimp and sashimi set menu
A Hamazen Special plan both including Ise shrimp and Sashimi. Ise lobster, abalone, sashimi, beef … every ingredients carefully selected by the chefs here. Please enjoy the "Taste of Higo-Yatsushiro".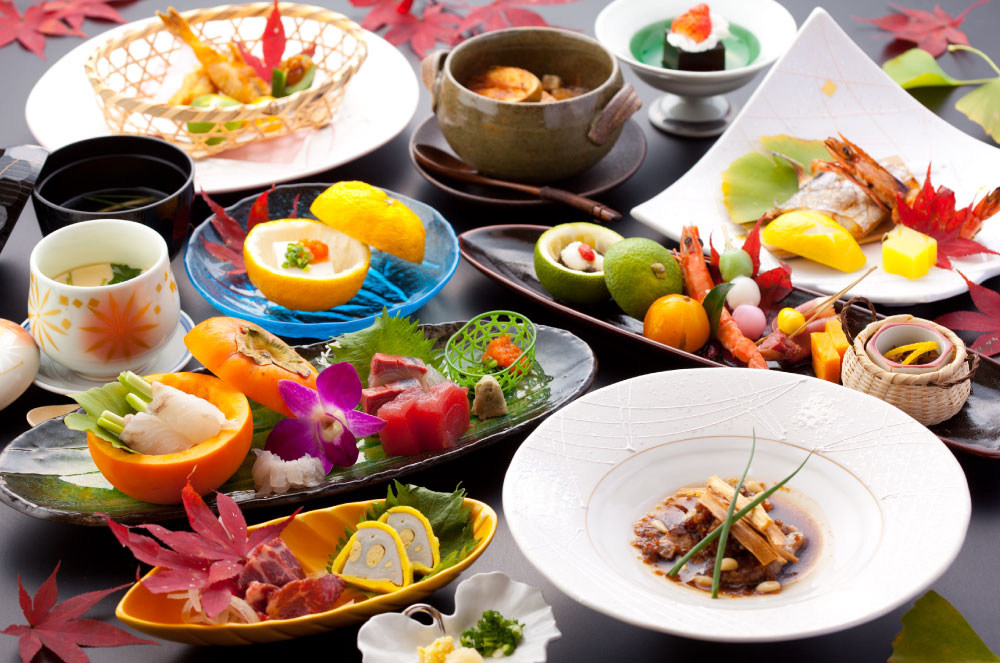 Hamazen specialties Gozen plan
This plan is available throughout the year. Please spend a relaxingtime in Hamazen inn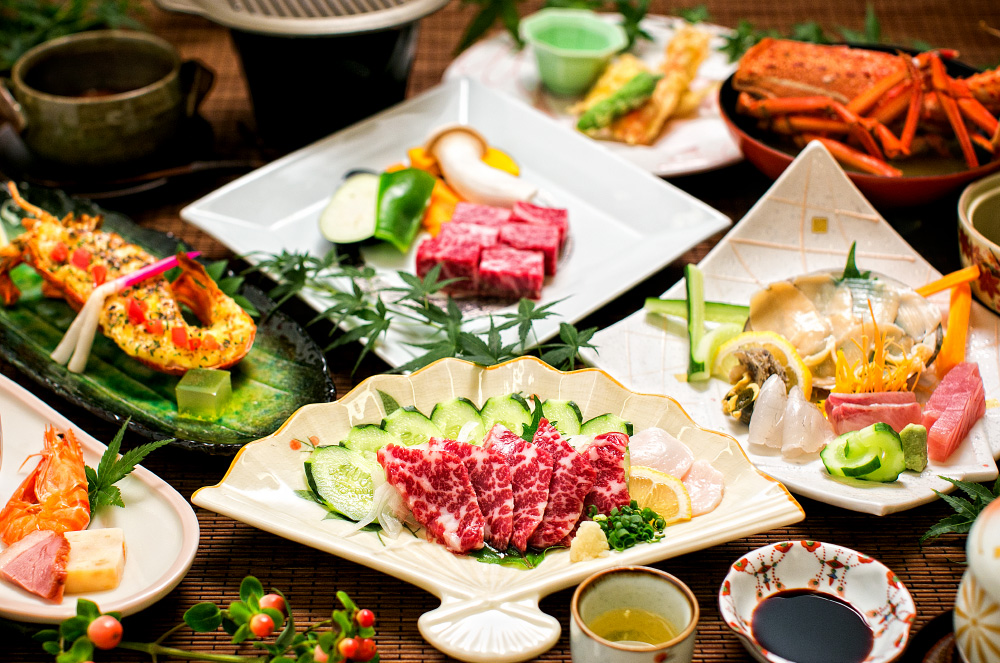 Special rich Kaiseki dish with Black beef, horse sashimi, Ise shrimp and abalone
A recommend course with Ise shrimp and 3 main taste ●Assorted of horse sashimi and Japanese beef sirloin ●Sashimi of fresh abalone!●Grilled Ise shrimp and its miso soup